Bike Shuttles - The Queenstown Trail
If you have your own bikes and want to make the most of the Queenstown Trail, we can help!
We can shuttle you with your bikes out to different sections of the awesome 130 km trail network.
Our shuttles depart Queenstown every morning and afternoon, and return from Arrowtown and Gibbston every afternoon – jump on board!
To organize a bike shuttle give us a call on 027 952 5801 or email bookings@aroundthebasin.co.nz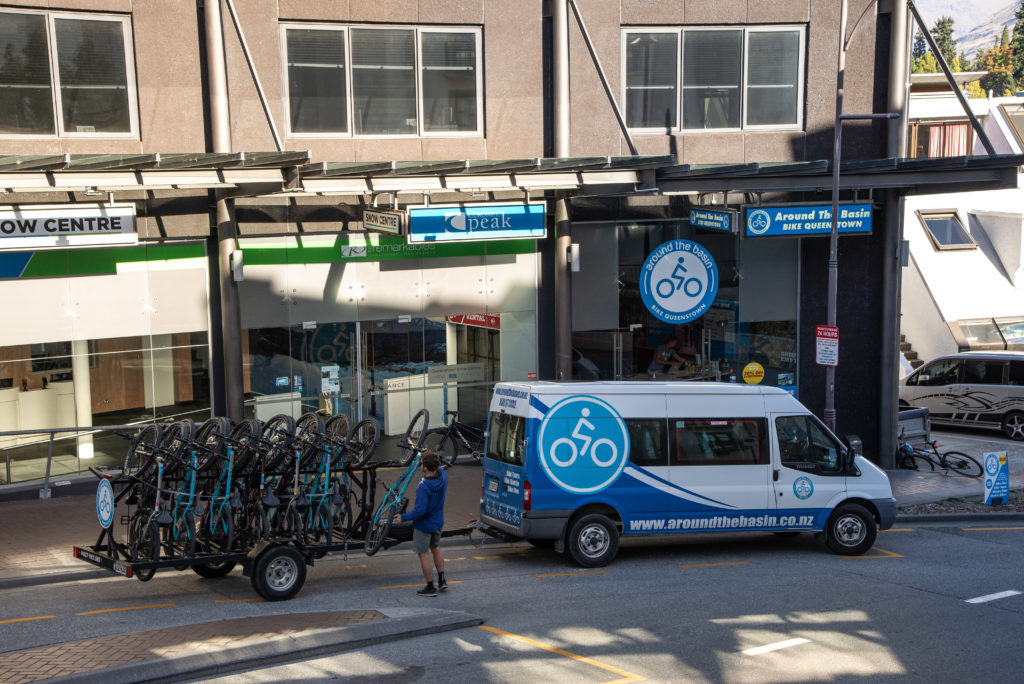 Shuttles To Other Trails
We also offer shuttles to other trails on demand. Please click here for more info.
Can I also hire a bike?
Absolutely! We have packaged together bike hire with shuttle transport on the Queenstown Trail, suitable for every type of rider. Click here to see all ride options.