The Queenstown Trail
New Zealand's Most Popular Great Ride – Ngā Haerenga
"Come and experience the full grandeur of Queenstown and journey along 130kms of trails alongside awe-inspiring alpine vistas, crystal clear lakes, stunning river gorges and hidden ruins. Combine your active adventure with world-class accommodation, food and wine for an experience you will savour forever." Queenstown Trails Trust
The Queenstown Trail is a beautifully maintained trail network meandering around the Whakatipu Basin. It links some of the region's premier destinations; particularly Queenstown with Arrowtown and the Gibbston Valley.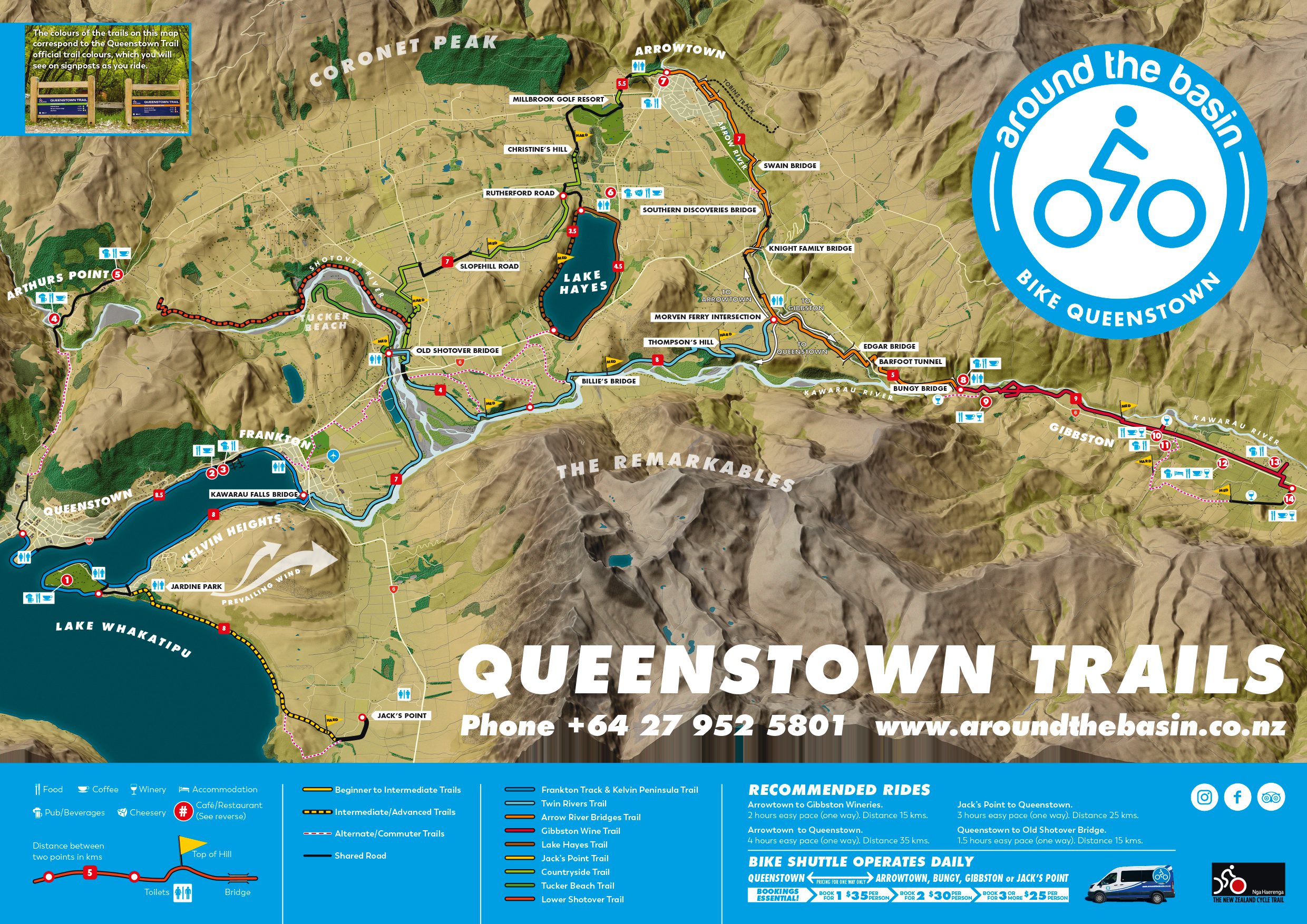 How to explore the trail network
Top 3 recommended ways to explore Queenstown by mountain bike:
1. Book a self-guided ride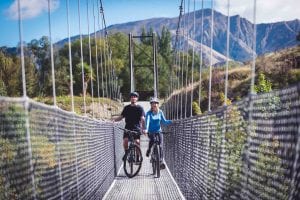 Self-guided rides include shuttle transport and allow you to see the real highlights of the trail – ideal for the "do it yourself" rider.
Jump in the morning or afternoon shuttle and be dropped to Arrowtown with time to explore the historic town. From here either ride to the Gibbston Valley to finish up at a winery or ride the trail back to Queenstown. See the links below for full info:
Our Bike The Wineries rides give you the time to explore the Gibbston Valley (and its wineries, breweries, and cheesery) by bike. Check out these options:
⚡️ ELECTRIC BIKE UPGRADES AVAILABLE!
2. Book a bike tour (with driver/vehicle support)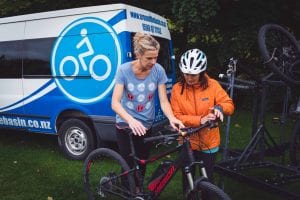 A bike tour is your all inclusive package and the easy way to see it all in style.
The great thing about the supported tours is that you will have a driver and vehicle dedicated to your tour that will meet you along the trail, providing navigation tips, local knowledge as well as helping transport any excess gear. The supported tours are more bike ride focused but often finish at a winery with a wine tasting.
Here are the bike tour options:
Bike The Bridges – Half Day Supported Tour
The Basin Explorer – Full Day Supported Tour
⚡️ ELECTRIC BIKE UPGRADES AVAILABLE!
3. Hire a bike… Electric Bikes available too!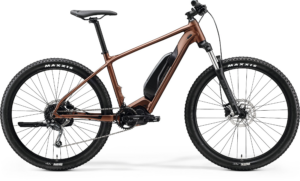 Ride from our shop in the centre of Queenstown along the edge of the lake. Simple to navigate, and the easiest mountain biking trail of the network, this trail circumnavigates the Queenstown lake shore and is great for riders of all abilities. And remember, if you get super excited and want to ride all the way to Arrowtown or even a winery in Gibbston, just add a shuttle pick up to your booking.
Click here for simple bike hire.