Let me cut to the chase. I'm here to show you how to explore Queenstown like a local. Do more. See more and spend less on your next visit.
What's the catch?
It will take some extra planning, effort and fitness. Locals here get after it. Maybe these tips won't suit you. Maybe you will want to pay more for some luxury… you are on holiday after all…
That being said I'm sure you will enjoy some of these tips. Have a read and take away what you will.
Tip 1: Walk…
Queenstown is stacked with epic walking / hiking /tramping trails.
These are all FREE!!! Crazy right!
You could literally spend weeks exploring Queenstown walking on FREE trails until your legs fell off!
That's probably a bit too much walking, so let's look at narrowing down the field.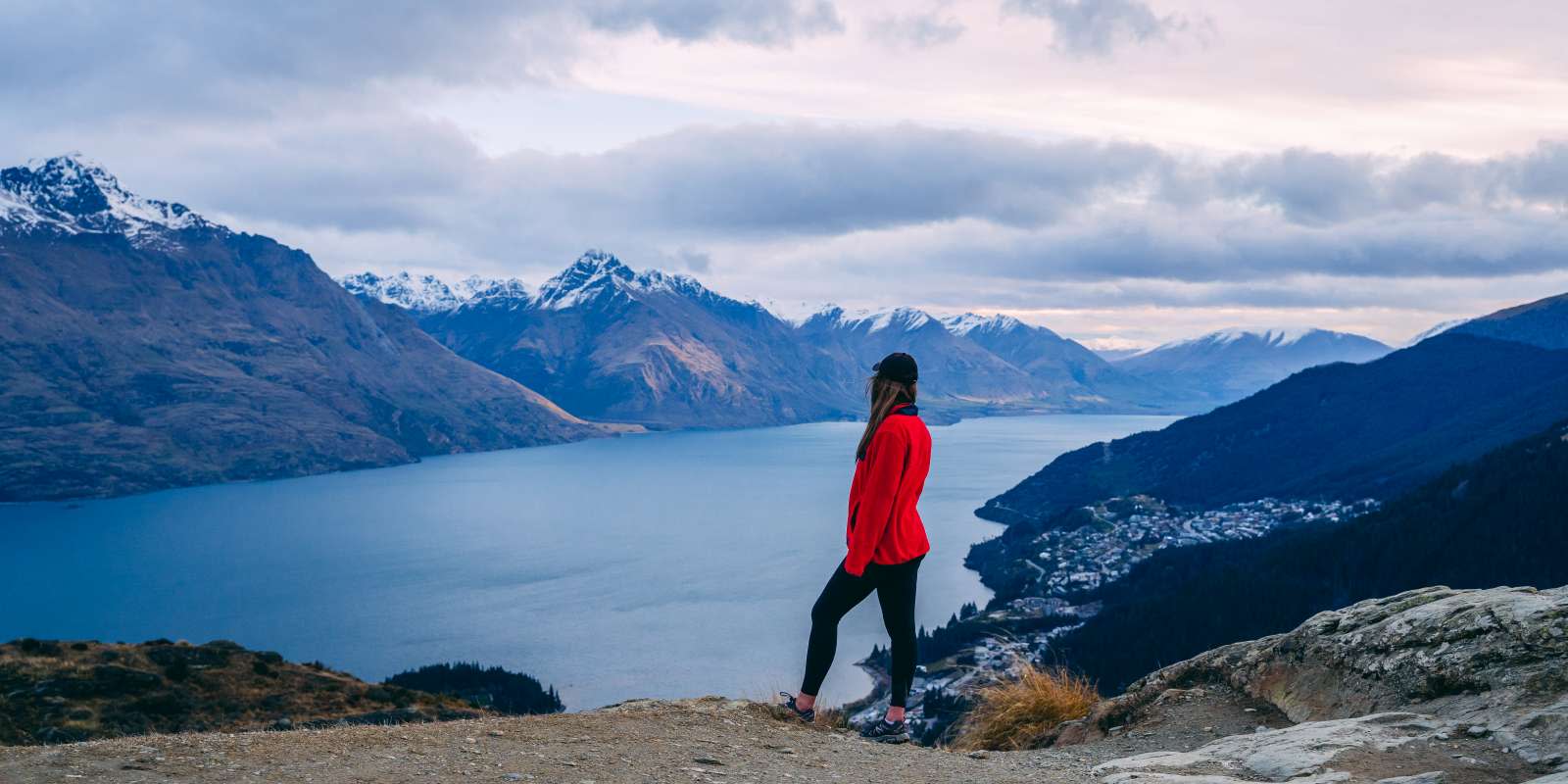 Top 3 walking tracks close to Queenstown.
1 – Mt Crichton Loop Track : 2-2.5 hours
An easy walk through stunning Beach Forrest, that takes you past old gold mining history, including Sam Summers hut. This loop packs a lot of punch in terms of its distance / effort to scenery ratio… a good track for all abilities. Track start is only a 15min drive from Queenstown.
2 – Queenstown Hill : 2-2.5 hours
Located right above Queenstown, the Queenstown Hill walking track is a favourite amongst the locals. 1.5km of walking allows you to climb 200m up to "The Basket of Dreams". Shorter and steeper than the Mt Crichton Loop, this track will take you just as long (approx 2hrs), but will reward with a truely stunning vista. For the strong and fit, there is the added option of continuing up another 100m of vert to the top of the hill. The views from here are even better!
3 – Ben Lomond : 6-8 hours
This is the big one. Accessed from near the base of the Skyline Gondola take the Tiki Trail up to where the Gondola delivers the "lazy" (smart) ones. Then follow the signs that say "Ben Lomond Walking Track". Here you begin your journey into the back country and climb upwards to the Ben Lomond Saddle (approx 3-4 hours from the bottom of the Tiki Trail). The views from the saddle are already epic and this is a worthwhile walk on its' own. It is a further 1-2 hours to the summit of Ben Lomond from the saddle and the trail is much steeper and more demanding. Upon reaching the summit you will reap the rewards of your effort. The views are sensational. It takes most people 6-8 hours to complete this journey.
Tip 2: Bike…
Biking is a brilliant way to see a lot of Queenstown for not much moolah. It can cost as little as $55 to hire a mountain bike for a full day of exploration.
Add a shuttle drop off to your booking and suddenly you are only riding the trail one way and seeing twice as much.
I won't blabber on about how good our Queenstown Trail network is (how it's the most popular of New Zealand's Great Rides and how there is over 140km (and growing) of gravel trail for you to explore… exceptional scenery and blah blah blah). But just know, you don't have to be a biking wizard to get out and ride. Choose an electric bike, ride through wineries, ride for a half day… there are options for all. Our Queenstown Trail network is fun to ride and entertaining for all abilities.
Alternatively, you could try some down hilling if you are skilled and confident! The Queenstown Bike Park is a world class facility, but you must have the skills to match! Most people find that the Queenstown Trail Network is the best option for them.
Some of the best ways to explore the Queenstown Trail are linked here.
Tip 3: Do a roady!
Queenstown is the perfect base to explore from. Get out on the road and spend the time looking around, you won't regret it.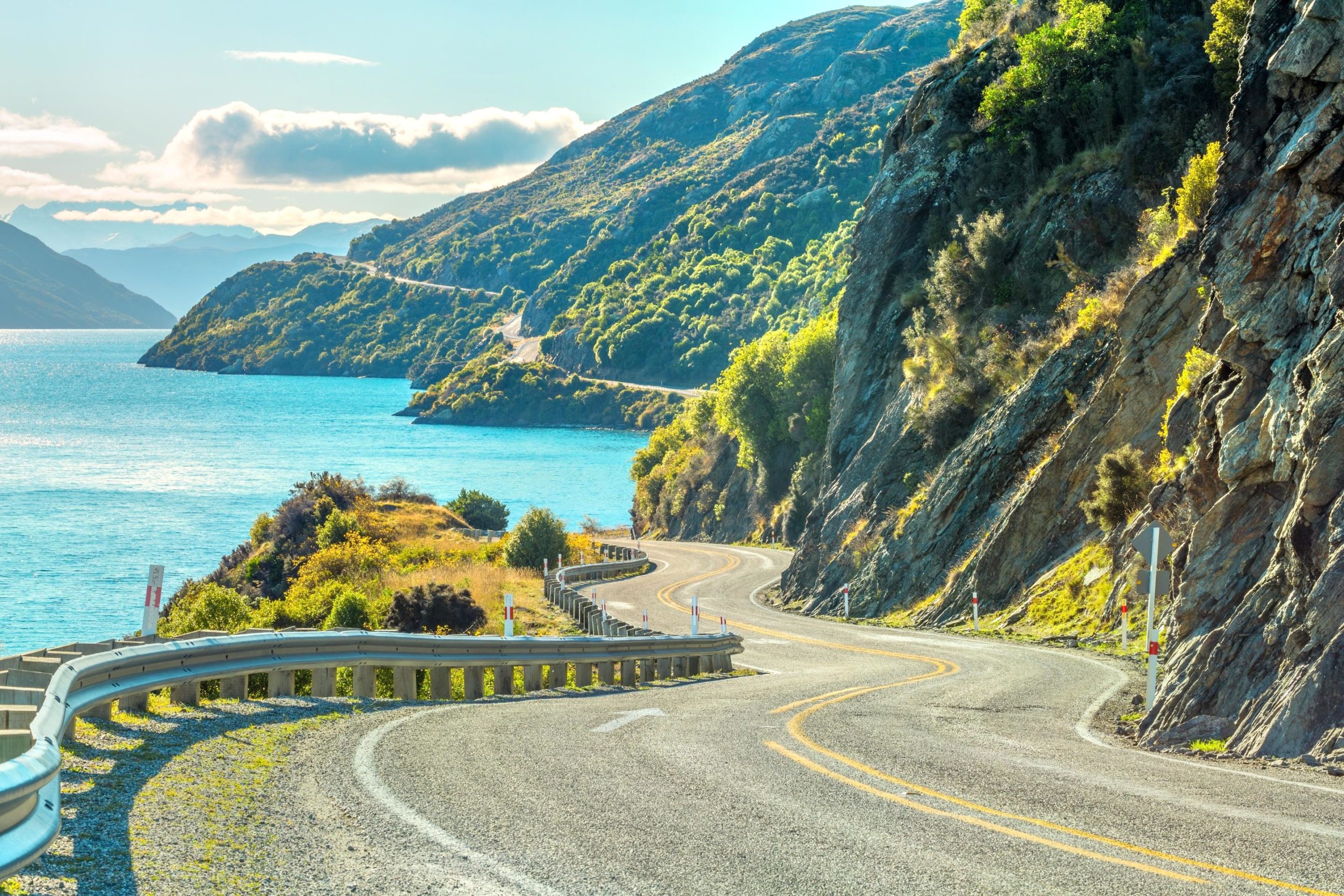 Road trip example itinerary 
7.30am: Wake Up (a necessary step)
Yeah I know you're on holiday, but let's get the show on the road and make the most of this road trip day.
8.00AM (ish): Drive 20min to Arrowtown
Get up, get showered and dressed and hit the road. 20 minutes of driving will get you to Arrowtown. It's beautiful here. There is gold mining history (be sure to stroll the main street to see the block of heritage buildings), there are shops, there are lovely walking (and biking) trails and there are some brilliant cafes!
I would recommend breakfast at Provisions or Chop Shop. Get caffeinated, be fed and prepare for the next leg of your journey.
10.00AM: Depart Arrowtown and drive towards Cromwell.
After a stroll around Arrowtown and letting your brekki settle the next leg of the journey begins. Drive out to the Kawarau Bungy and observe or partake in the jumping madness!! It's fun to watch, but even more fun to do. Nice job, legend.
11:AM: Onwards you drive, past the bungy and down the Gibbston Valley, past stunning wineries, on towards Cromwell. Just before you reach Cromwell, turn right into Bannockburn. 
It's time to stretch the legs and earn your lunch. Stroll through the Bannockburn Sluicings and marvel at the wild west landscape left behind by the gold miners.
12.45PM: I bet you're getting hungry!
Drive a further 45min to Wānaka and enjoy a late lunch at the Big Fig. These guys do a mean feed. Slow cooked food, served fast!
2.30PM: After a relaxed lunch why not take a moment to chill… literally! Jump in the lake…I dare ya! Lie in the sun, warm your soul. 
Swing buy the Wānaka Tree… you may as well see what all the fuss is about… 
5.00PM: Depart Wanaka and drive 30min to Cardrona. Check out the Cardrona Distillery, they do a great tour.
Wander across the road and take a seat at the famous Cardrona Hotel. Dinner here is great! The atmosphere of this restaurant is relaxed and cosy. A great place to wind down.
8pm: Back to Queenstown
What a day! Time to go home. It only takes 50min to get back to Queenstown. 
Reflect on what you have seen and done… what a loop!
Other road trip ideas
This is just one of many ways to get around and see our region. Other ideas might include a drive to Glenorchy where you can spy a glacier from the road! For more road trip ideas and details see what Destination Queenstown have to say.
Tip 4: Get yourself a Fergburger
Yeah I know, this one is cliché… but Ferg is pretty darn good. However, don't wait forever for this feed. If the line is big, flag it. There are many alternatives to Fergburger that are just as good…
Try these other options below:
If you are doing takeaway, there is a great spot to go eat! Have you heard about Perky's? It's a floating bar that allows you to BYO food. Go grab a beer from them and enjoy the setting sun over the water while munching on your takeaways.
Tip 5: Visit the craft breweries
Queenstown is now home to 4 main craft breweries. They are all worth a look. You'll find them packed with hairy locals, hanging out talking about mountain adventures, sipping delicious craft beer.
Tip 6: The Earnslaw isn't boring
The TSS Earnslaw is a "Twin Screw Steamer" built around the same time as the Titanic.
It's a beautiful boat and taking a cruse over the lake to Walter Peak Station is a voyage enjoyed by local and tourist alike. Trust me, it's anything but boring. 
Walter Peak Station is stunning, historic and continues to be a well maintained working farm. They'll feed you with a high quality buffet if you take the evening dinner cruse. It's a meal to remember! This buffet doesn't sacrifice quality, and you still get quantity! What's not to like about that. 
After the meal there is a farm show… which sounds abut boring from a kiwi's perspective…. but again this is done so well that even if you have spent time on a farm before you will still be well entertained.
The gentle cruse back to town is relaxing and peaceful. You'll be back in town around 10pm.
Tip 7: Luge and Gondy 
Have you been on a Luge before? They're a nifty invention. Something between a go-cart and a bob-sled…
Ride up on the Skyline Gondola and then do some laps on the Luge. A guaranteed good time. Put a wager on it. Make it a competition and get after it.
Tip 8: Get Air-born
This really is a must. It's also not as crazy expensive as you might imagine. There are shorter and more affordable flying options to choose from. There are a couple of local scenic spots that involve very short flights (so not to pricy) but the views are still unreal! Be taken up to Cecil Peak or onto the West Face of Remarkables. 
Another option that is synonyms with Queenstown is to go for a paraglide! Gliding off the hills above Queenstown is a very special sensation. GForce is the company flying from above the Gondola and the flight over town is a great change in perspective!!! You can also enjoy a slightly longer flight if you choose Coronet Peak as your launch site.
Jumping in a small plane is another fantastic option and will give you a much broader overview of our mountainous region. You could even land in Milford… 
Tip 9: Milford…
Queenstown is the base from which people explore Milford. As mentioned above, you can fly right into Milford (in about 45min)… but a road trip in there is also a great option (although much longer, taking around 3hrs 40min one way). On your drive you will see the landscape change dramatically. Driving south you will follow lake Wakatipu, enter into Southland farming country, stop in Te Anau, enter Fiordland National Park and then be enveloped as the mountains begin to tower over you! Eventually you will pass through the Homer Tunnel and descend to Milford Sound. The contrast between Queenstown and Milford is so distinct, it's hard to believe you are still in the same country!
Milford is a must do. Get there.
Tip 10: Do something new!
Queenstown is an adventure town. Do something random. Do Something new!
Even if you're not an adrenaline junkie, adventure junkie, walker, biker or mountain climber there are so many unique and interesting things to do in this tourist town. There is no excuse to not try something new! Pick a number from 1-10 and do the corresponding activity listed below!! I dare ya!
All the best with your Queenstown Adventure!!!
I hope you have found out something useful. Queenstown is a special place. We love sharing it with you.
Written by: Hamish Fleming
Local Adventurer, Queenstown lover and
Operations Manager at Around The Basin.