A typical view of Queenstown in Winter… snow on the Mountains, but not in the town or on the cycle trails.
I know summer is an epic time of the year, the weather is warm and biking makes sense to me.
But in the winter… Surely there is snow coating the streets and people are skiing and ice skating to work, right? Not in Queenstown!
Here you can ride the cycle trails all winter long, May through to September!
Sure, Queenstown is a ski town in the winter, but we are lucky enough to have a very positive relationship to the snowy months and that's because we seldom get snow falling in the town, and when it does, it's a beautiful novelty. No shovelling snow out of driveways for us! Most of the time, if it does snow down to the lake, the whole town shuts down, as driving the steep mountainous streets becoming a rather adventurous endeavour. People build snowmen, ski jumps in the back yard and generally don't go to work or school. This happens roughly 5 days each winter… on these days you usually can't even get up to the ski fields.
"it gets cold, but not Arctic in Queenstown"
With an average high of 9 degrees celsius in June (middle of winter), it gets cold, but not Arctic in Queenstown and this means biking is still seen as a very attractive option. Because the trails are a gravel surface cold weather and even freezing conditions mean that the trail actually bonds together better than it does in the dusty dry of summer. Imagine loose rocks with tar bonding them, in comparison to loose rocks with dust between them… the cold temperatures act like tar, holding the pebbles of the trail in situ.
Did I mention the views?
The pristine crisp and still weather that is typical of a Queenstown winter makes you feel alive and is a pleasure to explore by bike. You have to see it and feel it to really know what I mean… it's invigorating and inspiring.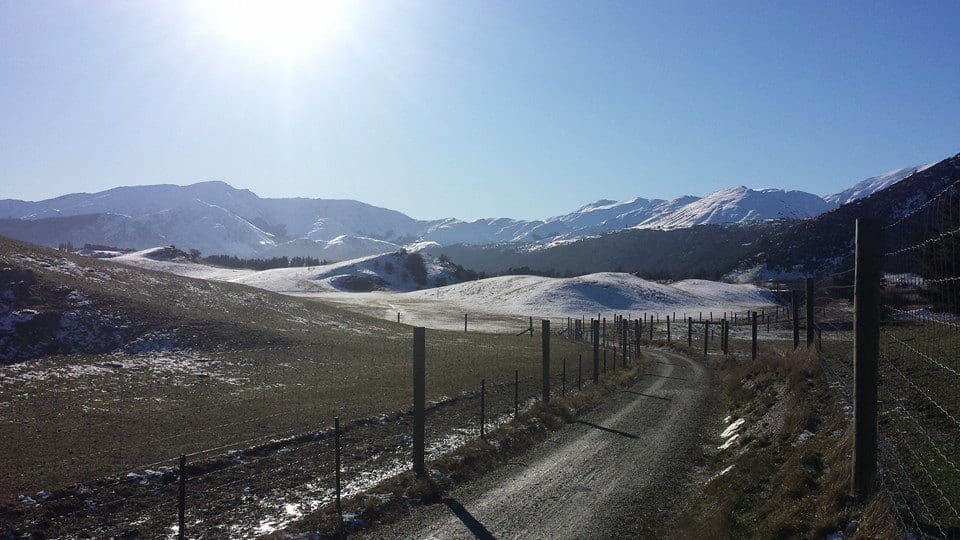 The great thing about Winter in Queenstown is that it is generally cold and dry. This means that if you chuck on a puffer jacket and some gloves, you feel great. We don't have many days where it is wet and cold… the type of weather that gets into your bones.
A great valley based activity
There are days in winter when the weather does come in and wind and cloud attack the mountains. You'll be surprised to find that more often than not, the valley is still quite a comfortable place to be. Shuttle out to Arrowtown, drink a hot coffee at Provisions Cafe and then ride to the wineries based in the Gibbston Valley. Dance venue to venue, with wine tastings and biking to keep you warm and happy. And did I mention the beer tastings and cheese platters? Or the wood-fire pizza available at the Gibbston Tavern?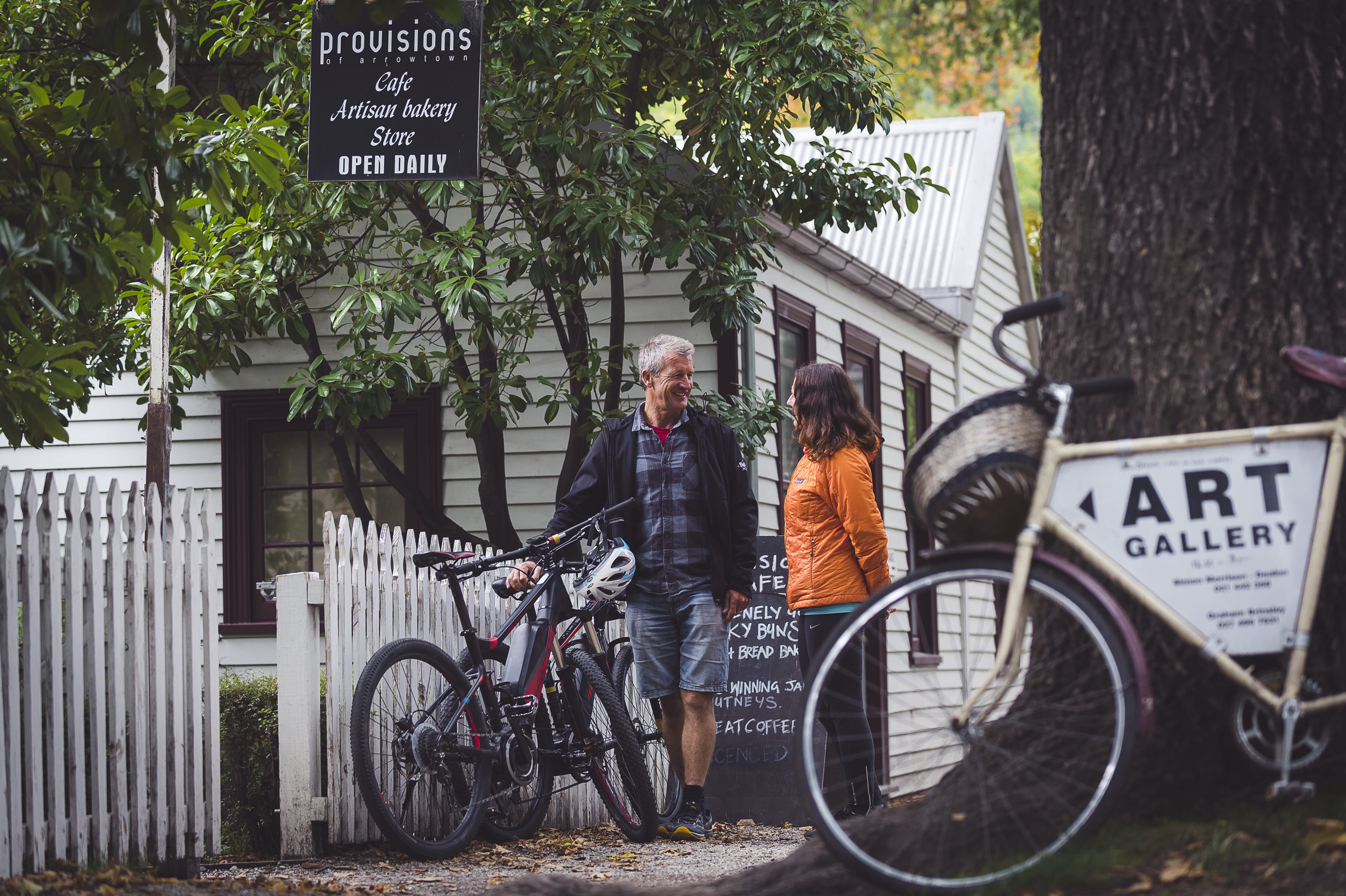 The Top 3 Winter Rides
1) Bike The Wineries: Catch our shuttle to Arrowtown and ride through stunning countryside, downstream, to the Gibbston Valley, the home of 7 wineries, a tavern, micro-brewery and a "cheesery".
2) Arrowtown to Queenstown: 35km of stunning purpose built trail. Shuttle to Arrowtown and ride your way back to Queenstown. 
3) Hire a bike and ride around the Frankton Arm: Set off on the trail that leaves directly from Queenstown and cruise out to The Boat Shed Cafe. Enjoy a hot coffee with a stunning backdrop. Ride as far as you please and marvel at the glassy lake and snow capped mountains.