The colours are ablaze in our region form March through to May.
Fun fact: 95% of all New Zealand's natives trees are "ever green", but thanks to the gold mining history of Central Otago and the number of early settlers who introduced deciduous trees for nostalgic reasons, we experience what can only be described as an an epic Autumn display.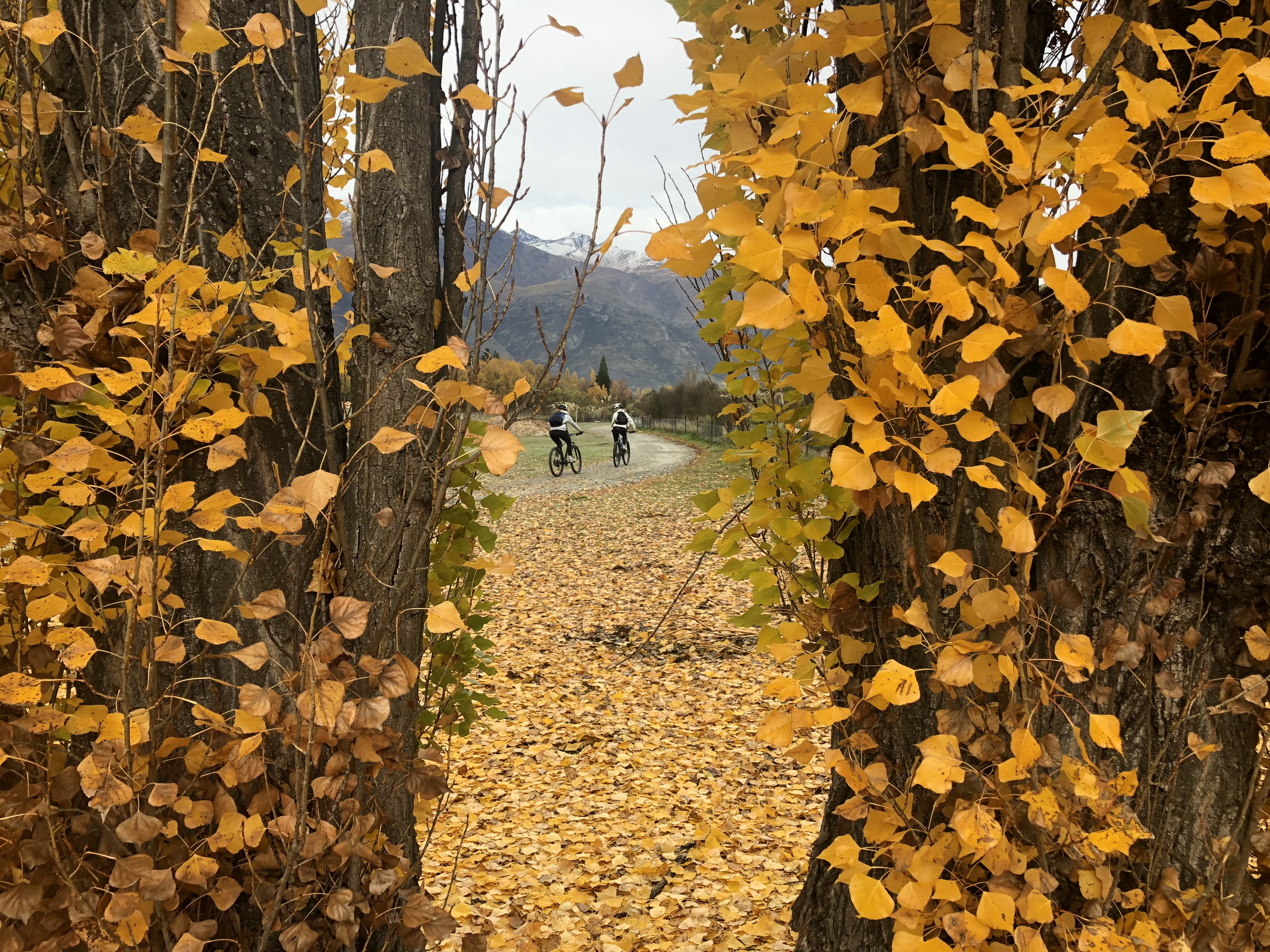 ---
Best seen by bike
Queenstown itself puts on a fair display, but it is Arrowtown that can't be missed. Luckily for you, this is where most of our tours begin. We shuttle you form Queenstown out  to Wilcox Green (pictured below). Wilcox Green is a favourite location for Autumn pictures, but this is just the beginning!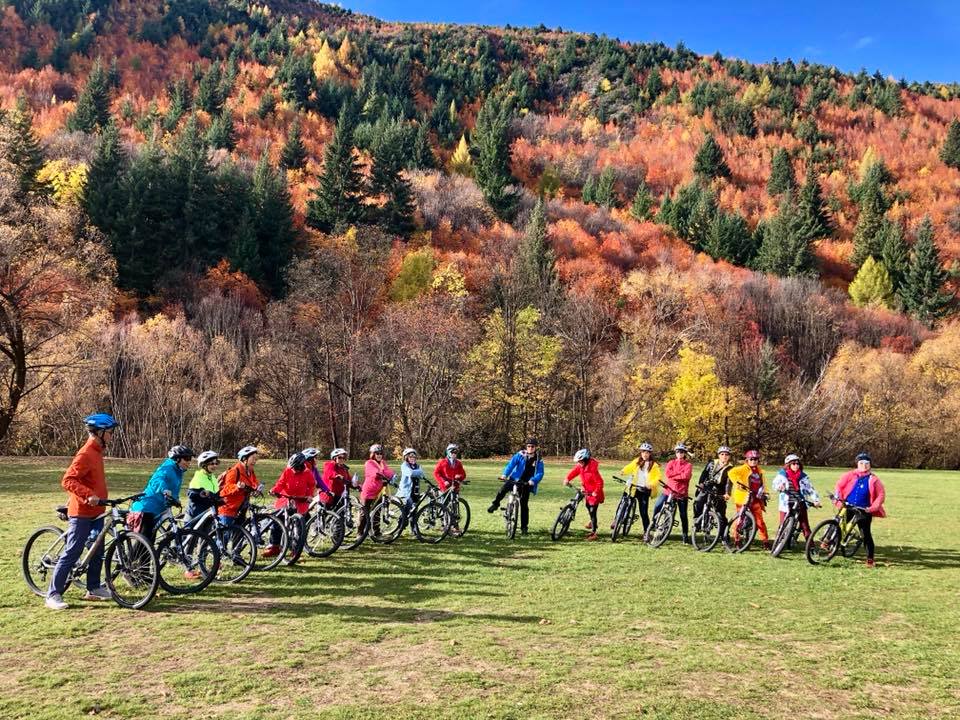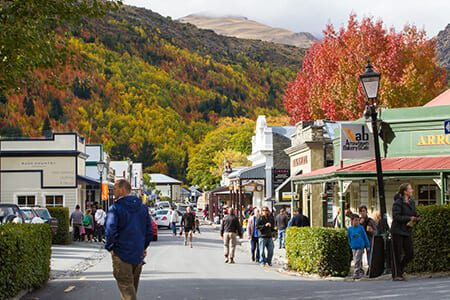 ---
Arrowtown in Autumn
From Wilcox Green
Make your way into Arrowtown proper and check out the main street, with it's beautifully preserved gold mining history, complemented by the fiery autumn foliage.
---
Colours along the trail
Ride your way from Arrowtown to the Gibbston Wine Region and see even more of the Autumn beauty! Or take any of the trails that wind through the region exploring and discovering a new view around every corner.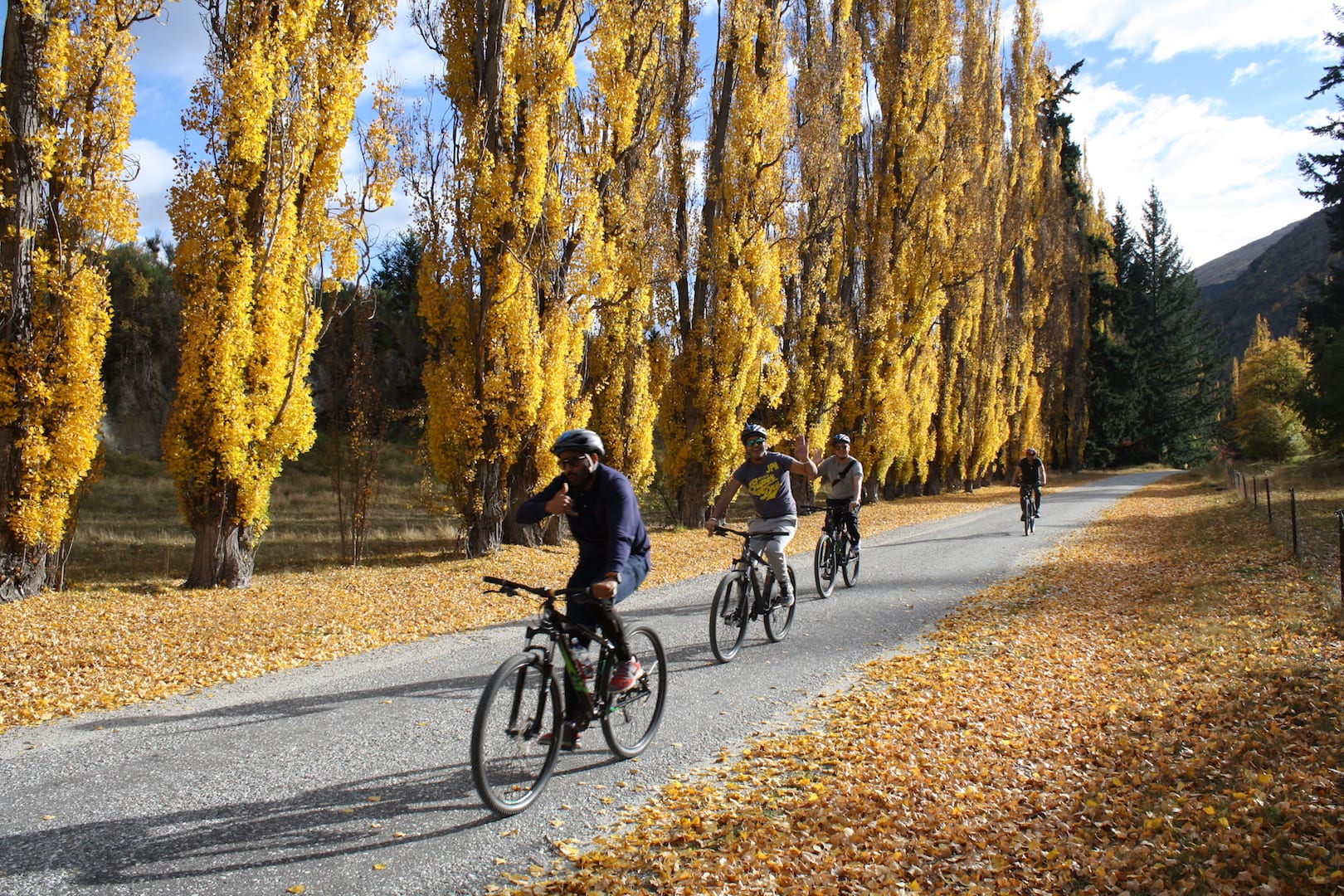 ---
From the 23 – 28th of April, during the peak of autumn beauty, Arrowtown hosts an autumn festival.
Activities include a "Pie, Pint and Pinot" day, parade and market day, a quiz, art expedition and much more!
To find out more, simply visit https://arrowtownautumnfestival.co.nz/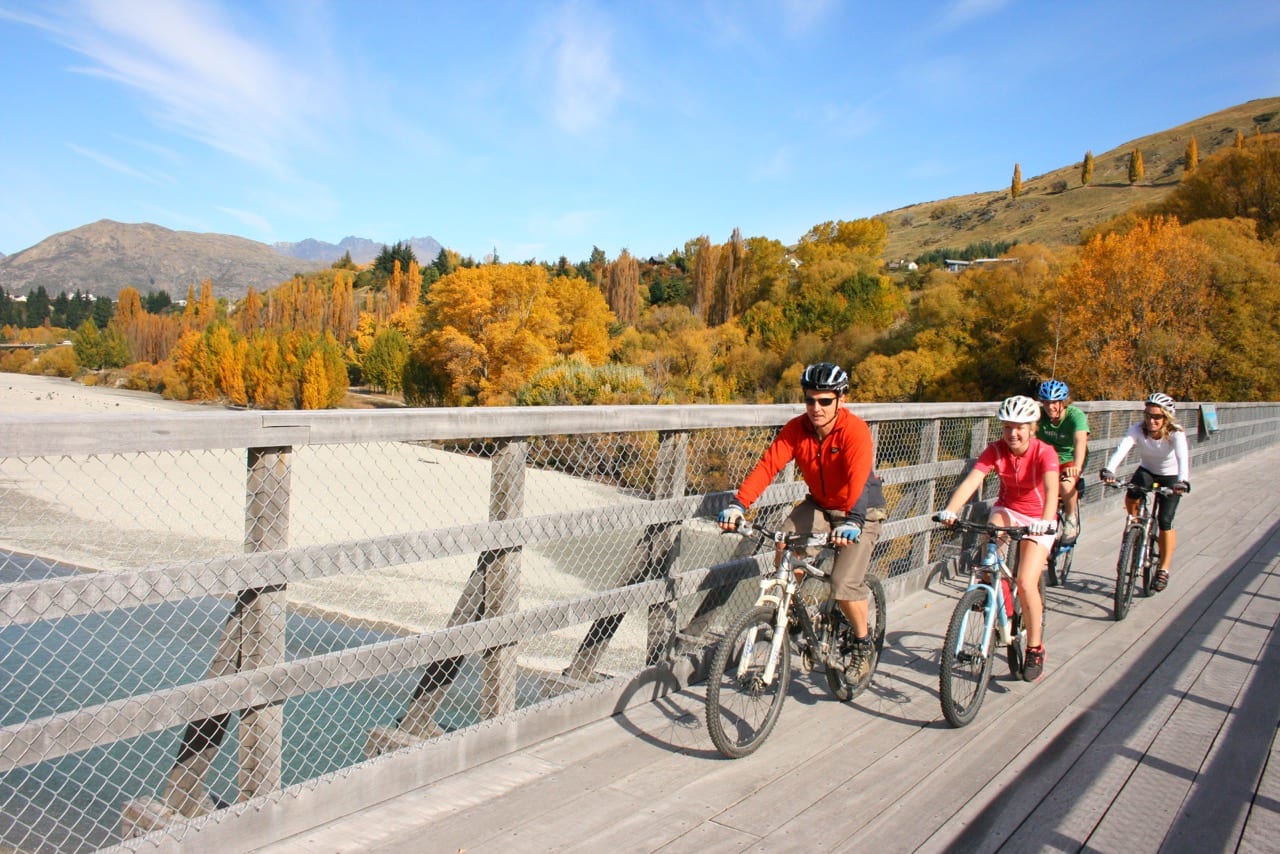 Check out Around The Basins "Most Popular Rides".
Many different ride options are available, whether you value time at wineries, of just want a biking adventure, there is something for everyone.
Family friendly riding options are plenty!